Back to Events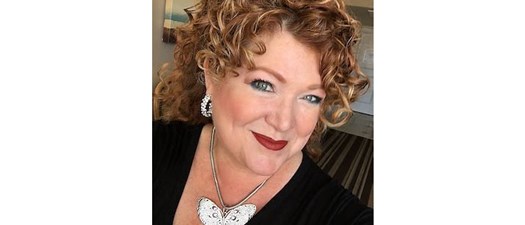 Toni Blake's AMAZING Bus Tour
LEAZING - CLOSZING - MARKETZING
Seminar Only
Tuesday, March 9, 2021
at
9:00 AM (CST)
to Friday, March 19, 2021 at 12:00 PM (CDT)
Event Details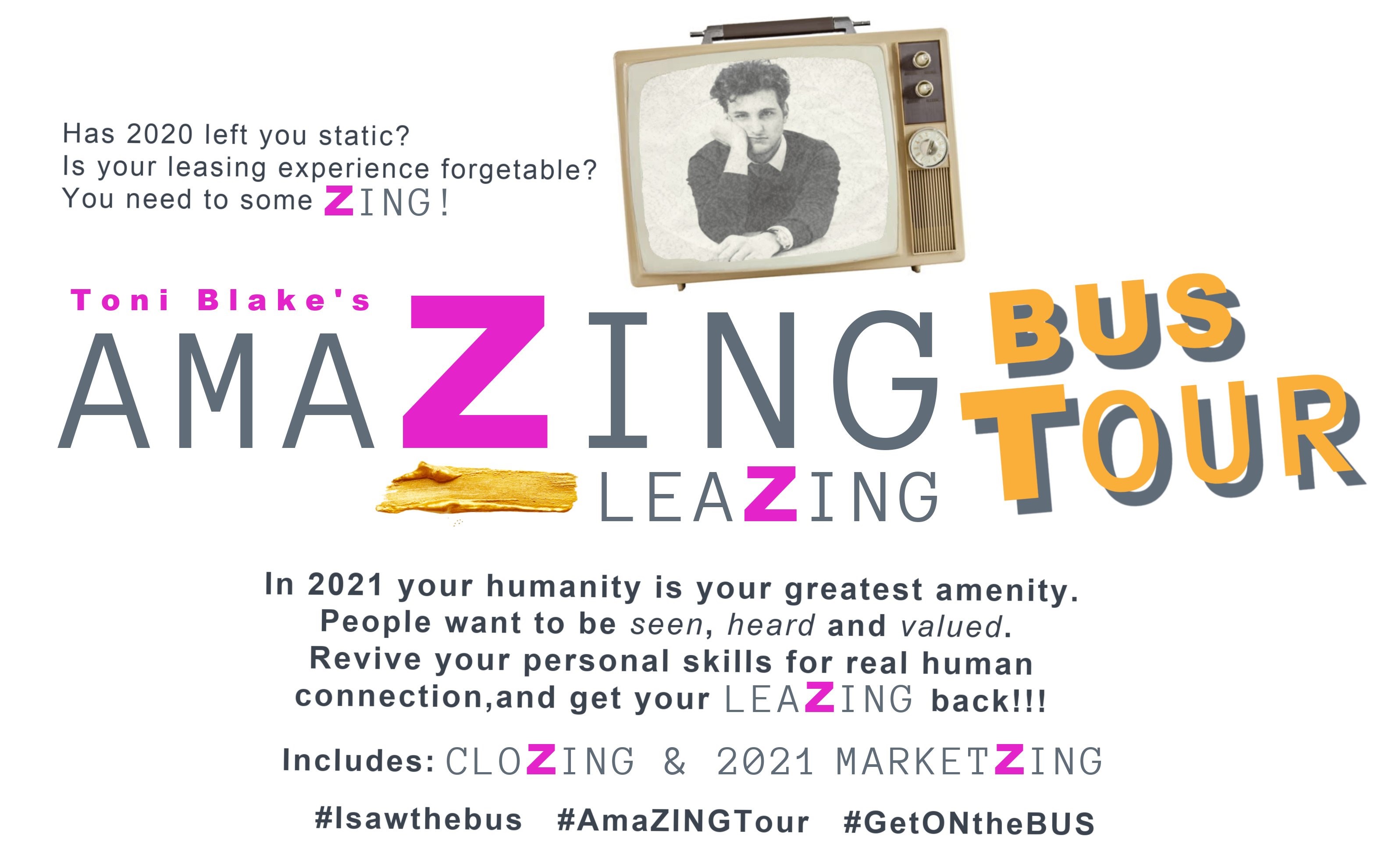 This seminar Covers:
•2021 TotallyToni Market Trend Report
•Techniques for Value Positioning with Advanced Marketing Tool
•Miracle Marketing with Petty Cash
•What to do instead of FREE RENT
•Procedures for Improving the Human Connection - Telephone/Email
•2021 Re-invented Telephone / E-mail Follow-up
•2021 Data on Speed to the Lead – Leasing I.Q.
•Real-time Remote Leasing Engagement with QRs
•Closing - Everyone - Every time!
•Staging a Remote Leasing – Closing on the first visit
Attend in-person or on Zoom!
You can choose to attend in-person or on Zoom. If you choose to participate in the seminar on Zoom you can participate live on Zoom, or you can choose to watch the recording and will have up to two weeks to watch the recording.
If this date or time doesn't work for you, select the Zoom option during registration and you will receive access to the Zoom recording for up to two weeks.

Please note: you must register to attend this seminar in order to receive continuing education credits (CECs). This seminar qualifies for 3 CECs.
For More Information:

6501 Broadway Extension Highway Suite 240
Oklahoma City, Oklahoma 73116
United States
405.606.2226
Who is Toni Blake?

Toni Blake is a popular keynote speaker and comedienne. Her presentation style is unique with a "laugh while you learn" combination of education, comedy and a large dose of enthusiasm. She is recognized for her research and innovative concepts in customer service, sales, and marketing. She has been published in many industry trade magazines and is a popular guest on multifamily radio and podcast episodes. She has over 30K followers in social and over .5M views on her Facebook videos. She is a burst of energy and filled with wisdom. Toni is passionate about being an agent of positive change. Learn more and connect with TotallyToni by following her in realtime on Facebook, Twitter, Pinterest, and Instagram!
"Toni brings a sense of energy and joy to the work. This cannot be overstated as it can be easy in leasing to lose that zest. Her overall demeanor is infectious! "
In-person COVID-19 Precautions: Seating will be spaced out to allow for physical distancing and hand sanitizer will be available. All in-person attendees are asked to wear a face covering. KN95 face masks will be provided to all in-person attendees at check in.

If you are feeling COVID-19 symptoms, or have recently been in close contact with someone who has tested positive for COVID-19, please do not attend. Learn more about symptoms, definition of close contact and when to quarantine at www.cdc.gov.
Sponosorship Opportunities
---