Back to Events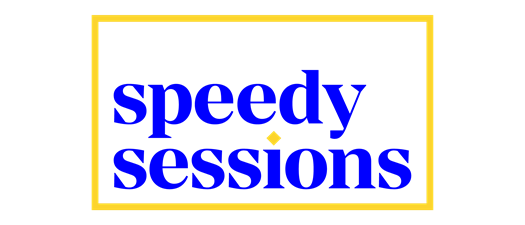 Speedy Session: Keeping Teams Motivated During Challenging Times
Speedy Session Series
Wednesday, June 10, 2020
Zoom Call- Details will be sent the day before the class
Event Details
Speedy Session Virtual Classes
---
Keeping Teams Motivated During Challenging Times, Like Right Now
Join Jackie Ramstedt for a powerful Speedy Session on Motivation. When times are tough, and everybody at work is nervous, managers must help their employees stay engaged, focused and motivated. An email isn't going to cut it. Your team may need frequent assurances. Give them your time and be honest with them. Don't be evasive or promise anything you can't deliver. We must be the voice of calm and stability.
Retaining your team's positive motivation and continued education in this tough time with all they are thinking about both professionally and personally, will be our challenge. From re-decorating your "location offices" for a change in mindsets, to being more effectively involved in "pair calls" with employees, to find out how others in your company are handling their challenges and solutions, will be more of the norm.
Blended learning isn't anything new, but unprecedented situations like we have in today's world forces us to be more inventive with methods of delivering our training and education. It's difficult at best keeping students engaged in regular "face to face" training classes, but now how can you keep your teams connected to a computer screen without being sidetracked with other "off camera" distractions?
Incorporating a "thread of FUN and learning" into every aspect of our daily routines, will help with maintaining more effective communication and reinforce performance goals while helping with the human side of how different personalities adapt to this challenge.
Learning Objectives:
Keys to understanding the importance of "business as UNususal": keeping the same while making it different
Creating smaller, more frequent educational components to our training initiatives without "death by email!"
Discover your "engageable" team leaders to help customize games, contests, and other "out of the box" motivational ideas using visual collaboration
Maintaining our own attitude by adjusting our leadership styles to become a champion "change agent"
Presented By: Jackie Ramstedt
Jackie Ramstedt is a nationally renowned, requested repeat Motivational Keynote Speaker, National Trainer, Consultant, and Performance Coach who has 35 years'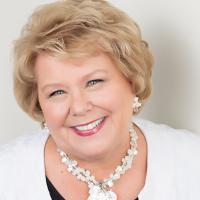 experience in the multi-housing industry. She has spoken to thousands of industry professionals on a national level for the National Apartment Association, Texas Apartment Association, Multifamily Pro Annual Brainstorming Events, the Institute of Real Estate Management (IREM), National Affordable Housing conferences, and numerous state and local Associations, including various management and investment companies throughout the United States and Canada.
This is also Jackie's 16th consecutive year speaking with the prestigious Apartment All Stars Team national tours specializing in customer service, resident retention, leasing and management solutions.
Her energetic and enthusiastic speaking style makes her seminars fun and exciting with a "down to earth" approach to education. Jackie's "real world solutions for real world challenges" focuses on empowering others to reach their full professional and personal potential through "balance" in their lives while reminding us of the important role continuing education plays in the success of our performances.
Remember, "Nothing is as contagious as ENTHUSIASM!"
For More Information:

6501 Broadway Extension Highway Suite 240
Oklahoma City, Oklahoma 73116
United States
405.606.2226
Speedy Session Virtual Series: What to Expect
The all new AACO Speedy Sesion Virtual Series featuring several national speakers is going to bring you relevant information to help with your day-to-day job in the current climate.
These are not your typical online classes. The Speedy Session Series will have a national speaker presenting information live in a virtual and interactive format.
Be sure to bring all your questions as they will be answered live by our national experts!
---
For more information
Karey Landers or Callie Dupuis
405-606-2226