Reputation Management is NOT Enough Seminar
With Melissa DeCicco of SatisFacts
---
Thursday, August 18, 2022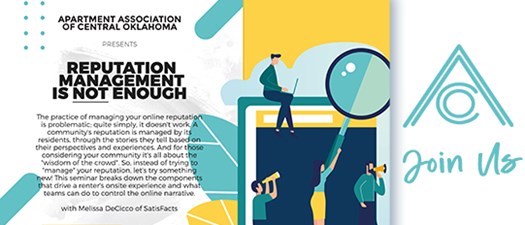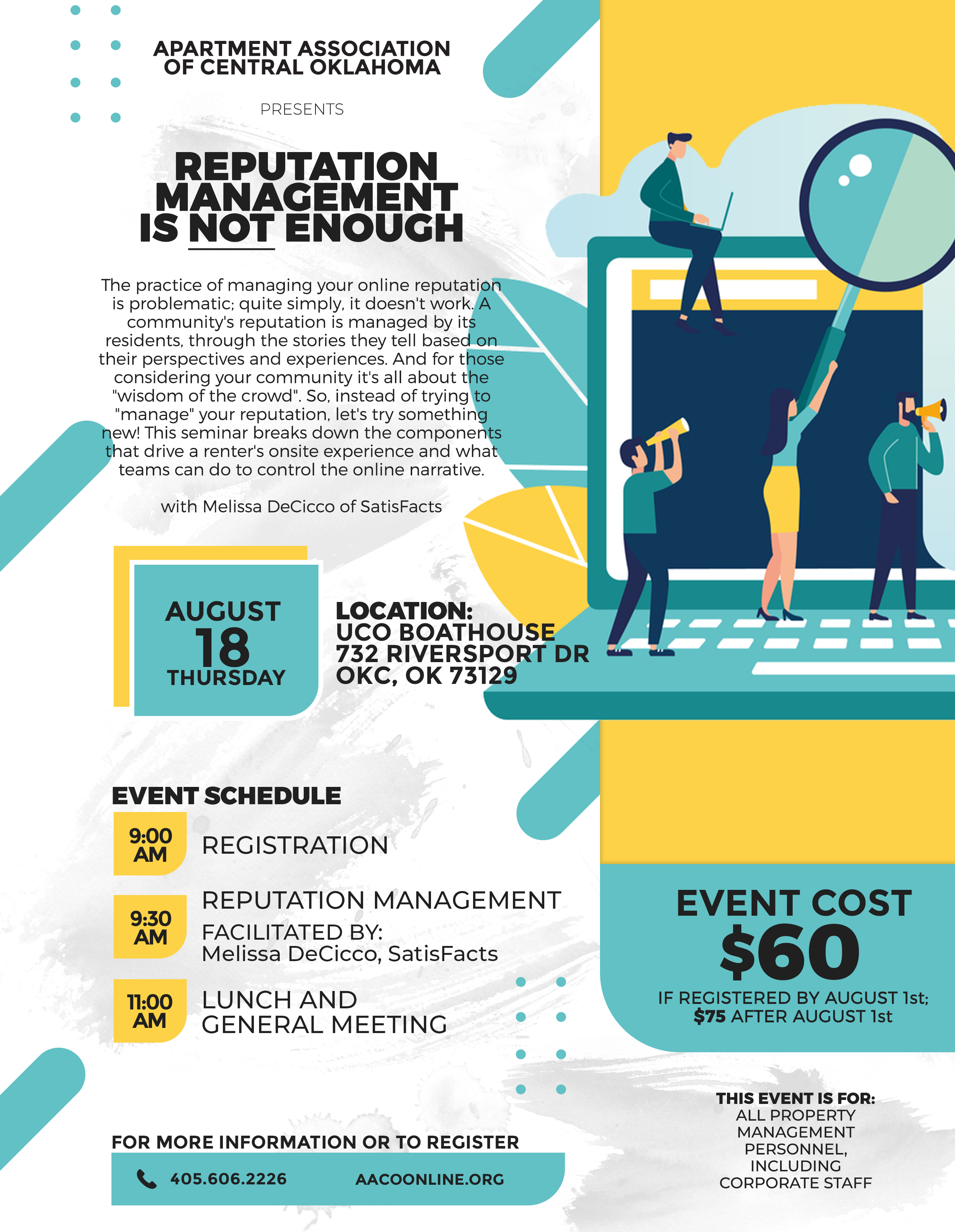 ---
ATTENDEES WILL TAKEAWAY THE FOLLOWING:
This Seminar breaks down the components that drive a renter's onsite experience and what teams can do to control the online narrative.
---
WHO SHOULD ATTEND THIS CLASS?
All Property Management Staff
All Supplier Staff
All Corporate Staff
EVENT DETAILS
Registration : 9:00am
Seminar: 9:30 -11:00am
Lunch/General Meeting: 11:00-1pm
---
By participating in any event I agree and acknowledge that I am undertaking participation in Apartment Association of Central Oklahoma (AACO events and activities as my own free and intentional act and am fully aware that possible physical injury or illness might occur to me as a result of my participation in these events. I give this acknowledgment freely and knowingly that I am, as result, able to participate in AACO events and I do hearby assume responsibility for my own well-being. I agree to hold AACO harmless in the event that I incur any physical or mental injury, including illness, that might be attributed to my participation in the event.

If you are feeling sick or have COVID-19 symptoms, or have recently been in close contact with someone who has tested positive for COVID-19, please do not attend. Learn more about symptoms, definition of close contact and when to quarantine at www.cdc.gov.
For More Information:

6501 Broadway Extension Highway Suite 240
Oklahoma City, Oklahoma 73116
United States
405.606.2226