Sensory Sales: Making the Sale without Saying a Word
---
Thursday, January 16, 2020
Category: Education Seminar
You may have heard that first impressions are made in the first seven seconds of meeting someone, however studies have shown that one tenth of a second is actually more accurate. While the use of technology has made reaching the masses a more achievable feat, the personal connection that is needed to close a sale can sometimes be lost. If you want your customers to be ready to buy in the blink of an eye, join Katie in this interactive session where attendees will learn how to impact a customer's buying potential by appealing to the 5 senses. As the saying goes, "You only have one chance to make a first impression", make your first impression matter by:
Understanding the effects that non-verbal communication and appealing to the 5 senses has on your sale.

Recognizing obstacles you may have in place that inadvertently deter buyers.

Learning small things that you can do to create a connection and help close the sale in seconds!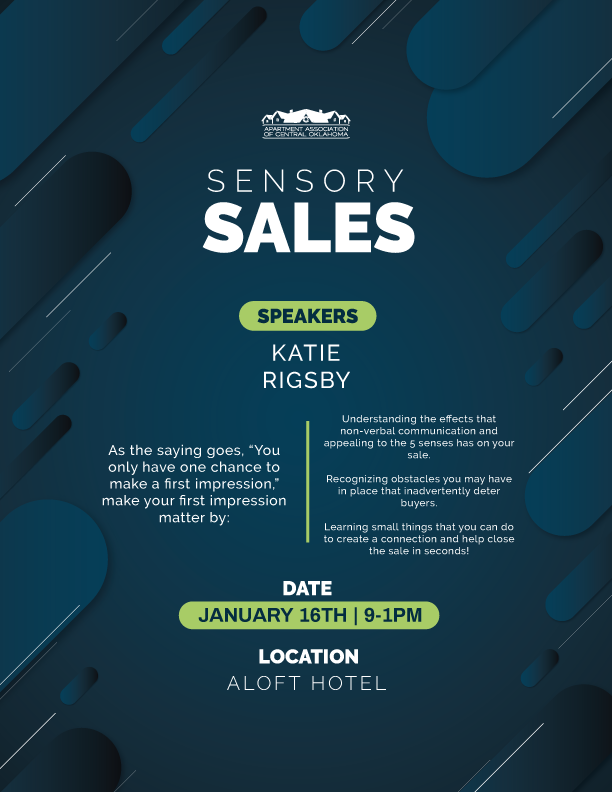 For More Information:

6501 Broadway Extension Highway Suite 240
Oklahoma City, Oklahoma 73116
United States
405.606.2226