Back to Events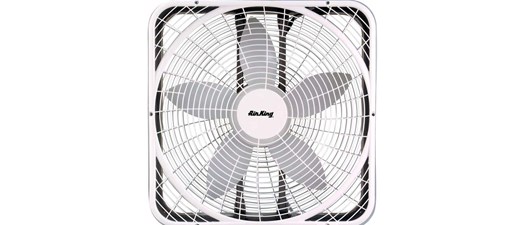 AACO Fan Drive
Benefiting the Salvation Army
Monday, July 27, 2020
at
8:00 AM (CDT)
to Tuesday, August 18, 2020 at 5:00 PM (CDT)
Event Details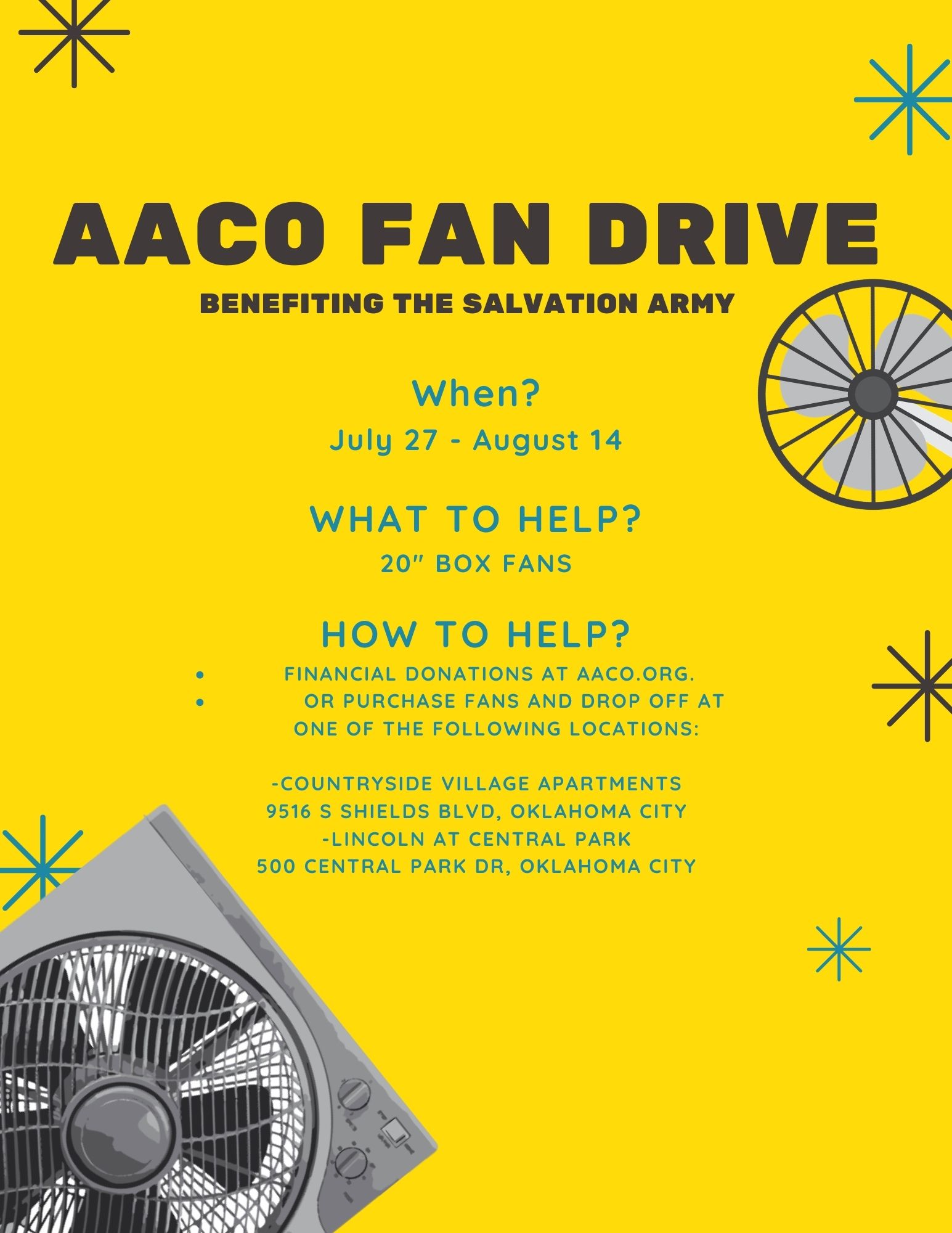 For More Information:

6501 Broadway Extension Highway Suite 240
Oklahoma City, Oklahoma 73116
United States
405.606.2226
The AACO is partnering with the Salvation Army in their Fans 4 Oklahoma Fan Drive
We are asking that each member company/property help support this drive by donating 1 or more 20" box fans. Donations can be made in financial gifts or by purchasing fans and dropping off at 2 different locations.
Summer Fan Program
The Salvation Army Central Oklahoma Area Command hopes to prevent the heat-related deaths that Oklahoma experienced in past years. Many elderly citizens die during the summer months due to heat-related illnesses.
The Salvation Army provides box fans to:
Senior citizens age 62 and older
Families with infants under 6 months of age
Those disabled with chronic illnesses such as cardiovascular disease, asthma, emphysema and people taking psychotropic and other medications.
Individuals in need of a fan who are not in the above categories will be evaluated on a case by case basis.
Drop Off Locations
Countryside Village
9515 S Shields Blvd, Oklahoma City
Lincoln At Central Park
500 Central Park Dr, Oklahoma City