Back to Events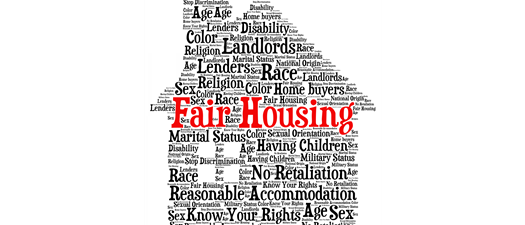 Fair Housing's a Beach- Seminar
Thursday, June 17, 2021
Event Details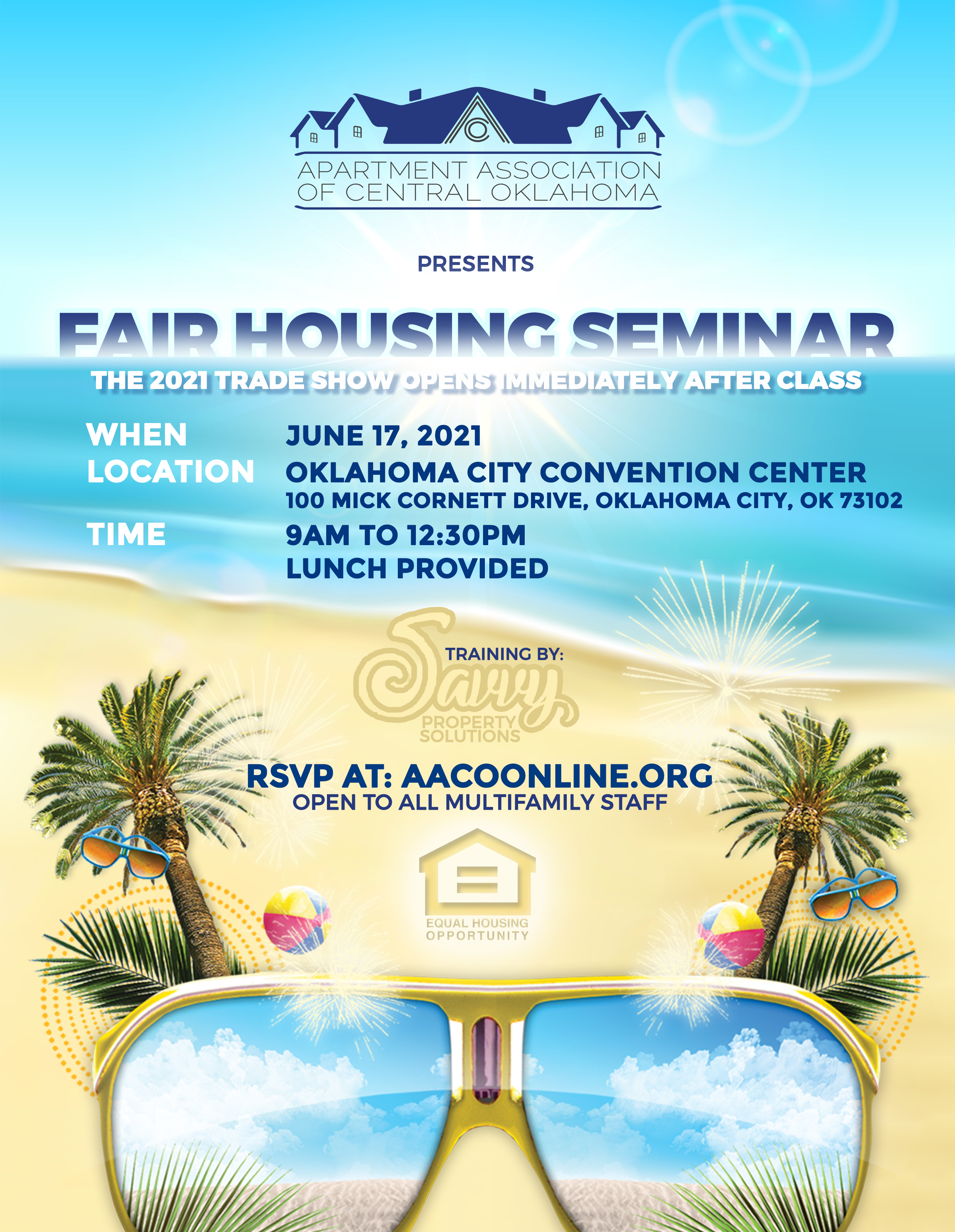 For More Information:

6501 Broadway Extension Highway Suite 240
Oklahoma City, Oklahoma 73116
United States
405.606.2226
Our goal as property owners and managers is to provide a harmonious living environment for our residents. People's homes are their safe haven. We work with so many people on a given day, we have to be aware of the laws, as well as understand how and why they were created and when their is a problem. Whether it's true discrimination or a person trying to manipulate a situation for monetary gain, we have to be prepared. HUD will be dedicating 39 million dollars in 2024 to increasing Fair Housing Compliance. Are you ready?
What You Will Learn
This course is designed for everyone! Some of the key points you will learn or gain a refresher in:
*A brief history and explanation of Fair Housing, discrimination and Americans with Disabilites Act (ADA)
*Understanding HUD and its process and occupancy guidelines
*Answering difficult questions.
*Reasonable accommodations/modifications discussion including assistive animals, reserved parking and how to acquire proper documentation.
*Specific leasing and maintenance related topics, common mistakes, and how to avoid unintentionally appearing discriminatory.
The MOST up to date information regarding disparate impact and legitimate interest.
* Multiple examples, videos and case studies to address some of the "what if's" to peak interest and enhance learning.
* Much, Much, More!
Who Should Attend?
Anyone working in Multifamily. This course is designed for everyone from the Housekeeper to the Regional Manager. Everyone will leave refreshing their Fair Housing knowledge while also learning new information.
Savvy is back and ready to teach Fair Housing IN PERSON!!!